Everyone has heard of 'blockchain' technology, which is the most significant technology underpinning bitcoin and other altcoin crypto currencies in today's investment and banking world.
Blockchain is essentially a large database that stores data such as transactions and other information. Which is also known as distributed ledger technology (DLT).
In comparison to a spreadsheet, which can be accessed, filtered, and edited by a large number of individuals at the same time, a database is designed to handle far larger volumes of data. Large databases accomplish this by storing data on powerful computer servers.
These servers can occasionally be developed using hundreds or thousands of computers in order to have the processing power and storage capacity required for many individuals to access the database at the same time.
While anybody can use a spreadsheet or database, they are typically owned by a firm and maintained by a designated individual who has complete control over how it operates and the data it includes.
Blockchains, on the other hand, are not really owned by private companies because they must contain data from public transactions.
They're also decentralized, which means they don't have to go through any bank verification.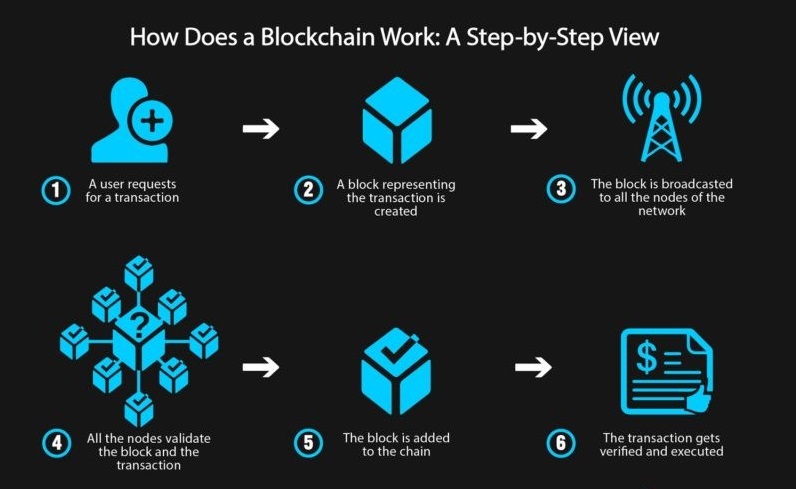 Blockchain Security
Due to blockchain's open-source, decentralized structure, hackers can easily engage with organizations from anywhere on the planet.
As a result, it's critical to secure these databases, which is where blockchain penetration testing comes in to see if they're exposed to outside threats.
Because blockchain technology is still in its infancy, there is no set of guidelines for building secure blockchain systems.
Designers are obliged to build technologies based on their own preconceptions of what is ideal and superlative due to a lack of knowledge and experience.
While some organizations may have proper security controls and policies in place, others may not, putting the technology and everything built on top of it at risk of being hacked.
Importance of a Blockchain Pen Test
A penetration test can help with the establishment of a stronger security posture as well as the detection of potential flaws that may have gone unnoticed.
While many blockchain companies pay a high priority on security, every vulnerability must be carefully considered.
Arridae takes care of your system's specific security needs with an on-demand, personalized approach.
Penetration testing isn't a one-size-fits-all solution, and we understand that our pen testing is conducted by security experts with years of expertise securing blockchains, cryptocurrencies, and centralized and decentralized apps.
We use the most up-to-date techniques and technologies, to test and hack our customers' systems in an iterative process to uncover even the most subtle vulnerabilities that could pose a threat to them and their communities.
We'll also give you real-time updates so you can begin patching as soon as a vulnerability is detected.
Arridae is a well-known cybersecurity firm that specializes in providing proprietary research-backed solutions to blockchain organizations.
How Arridae can help?
Arridae's Blockchain security professionals assists enterprises in developing and deploying blockchain technology and related infrastructure in a secure manner. Manually examining chain code and security controls and processes such as access restrictions; identifying a likely hostile path to compromise and move laterally within a blockchain ledger network; and more are all included in the service.
Arridae's security professionals, who are both blockchain and security experts, can test a company's entire blockchain environment or just the technical aspects of it.
The testing method includes looking at web and mobile applications that interact with blockchain technology, as well as APIs, blockchain ingress and egress points, public key infrastructure (PKI), user certificates, configuration, and networks.
Arridae's Blockchain Security Testing is designed to evaluate all components of the blockchain, including policies, system architecture, and security.
The testing approach used by Arridae is intended to ensure the Blockchain's overall Confidentiality, Availability, and Integrity.
Recent cyberattacks on Blockchain solutions
We've witnessed numerous incidents of data theft and cyberattacks against blockchain solutions in recent years, making this technology vulnerable to cyberattacks even with its default strong security factor.
Here are a few examples of recent blockchain cyberattacks:
Decentralized Autonomous Organization (DAO), a venture capital organization, was the victim of a code exploitation attack in which it lost more than $60 million in Ether cryptocurrency.
Due to stolen keys, Bitcoin worth $72 million was stolen from Bitfinex, one of the leading crypto exchanges.
Another cryptocurrency exchange, Bithumb, was recently hacked, exposing the personal information of 30K users and stealing $870K in bitcoin in a suspected insider attack.
Deliverables
Comprehensive penetration test report consisting of Executive Summary, detailed vulnerability analysis and recommendations with prioritized action plan.
Executive summary explains in non-technical terms how the risks can affect business continuity and potential financial losses that can be incurred as the result of a breach.
The report reveals a detailed description of all blockchain vulnerabilities that were discovered during the test, the techniques and methodologies used during the test, security risk levels in order of priority, recommendations for fixing the issues, and suggestions for tightening up network security as a whole.